Coffee Shop Launch!
---
This week we have launched our very own coffee shop, serving a selection of hot drinks, cakes, tray bakes, sandwiches and scones.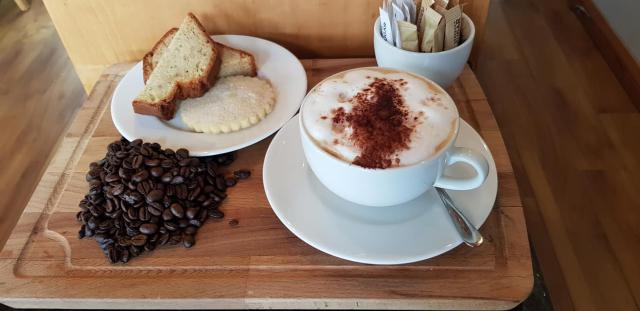 The Harbour House Coffee shop launched this week!
Open 9:30am - 4pm every day, we have a variety of cakes and tray bakes on sale. We also serve a variety of hot drinks including latte, capuccino, mocha and hot chocolate which can be accompanied with a shot of flavoured syrup. We also have tea leaves and flavoured tea leaves from chamomile to grey earl, black tea with berry to green tes with jasmine.
Our coffee shop is in the heart of Portpatrick, harbourside- the perfect location to meet up with friends and family and catch up over a slice of homemade cake, freshly toasted scones and our much-loved shortbread.
Be sure to stop by and indulge in our sweet treats!