COVID 19- we are open
---
COVID 19 - we are open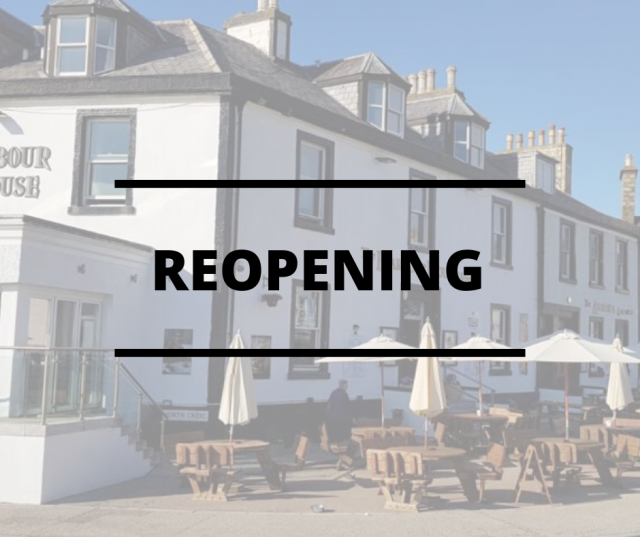 Here at The Habour House Hotel we have been working hard, following government guidelines, to ensure we have the correct procedures in place when it comes to reopening after the Coronavirus pandemic.

Upon reopening we will have hand sanitising stations around the premises, protective screens at our reception & bar area, as well as frequently sanitising door handles, toilets, railings etc to prevent spread of the virus.

Our housekeepers will be working hard with the use of the proper antibacterial cleaners around the premises, making sure our guests feel comfortable and safe staying with us.

We have put these procedures in place to keep not only our staff safe, but also any guests that come to stay with us so they feel comfortable staying without having to worry.
Alcohol is served outside with heaters till 10pm
Lunch is served 12-230
Resident only inside from 6pm for evening meals

We also ask anyone that is planning on staying with us, to not travel if you have any symptoms of the Coronavirus.

Throughout your stay we aim to continue to offer a great service, as well as giving you the peace of mind that we have done our part in putting these procedures in place to keep you safe and let you get on with having an enjoyable stay with us.